Overall Description
This tour is suitable for everyone, of slight difficulty, comfortable layered clothing, trekking shoes, protective cream, camera and a water bottle are required, which if necessary, you can fill at the sources along the path.
We will leave from Bomerano, a hamlet of Agerola (ancient village on the Amalfi Coast) to arrive at Nocelle (a hamlet of Positano). The path is about 11km long, we will visit the famous hole in the mountain in Montepertuso, the church of Madonna delle Grazie and we will conclude the tour with a walk to the center of Positano.
Along the way you will admire a breathtaking landscape and experience unique emotions that will lead your gaze to get lost between the deep blue of the sea and the boundless celestial of the sky. Walking along the path, in front of your eyes breathtaking panoramas of the Amalfi Coast will open: deep valleys carved by millenary streams, numerous terraces rich in cultivation. Immersed in the Mediterranean maquis, you will walk in the uncontaminated nature, inebriated by the scents of myrtle, fennel and in the whole areas of chestnut and maple. Overlooking the sea you can admire the Li Galli island and in the distance the stacks with the island of Capri, Punta Penna, Monte San Costanzo, the chain of Monti Lattari and Monte Comune.
We will come to visit the famous hole in the mountain in Montepertuso, legend has it that the birth of the "hole" inside the mountain was the work of the Virgin Mary during a clash with the devil, who to demonstrate his strength tried to crumble the mountain but without success. The compassionate Madonna showed him her power by succeeding in the enterprise in which the demon had failed, simply by touching the mountain with her hand. The defeated devil fell down from the mountain falling on the rocks below, where still today, according to the faithful, his footprint imprinted in the stone is visible.
Our tour of a thousand emotions continues towards the center of Positano, a staircase with 1500 steps, all downhill, will take us to the enchanting center of the famous "vertical city" with its colorful houses, terraces and alleys full of shops and boutiques where you can go shopping or relax on the beach enjoying a pizza, a homemade ice cream or an excellent lemon granita, a symbol of the Amalfi Coast.
Please note: the cost of the tour includes insurance.
Path of the Gods & Positano
Fill out the form and submit. You will receive a quotation within 24 hours.
* Mandatory fields.
You might be also interested in
Starting From:
95 €
Per person
Starting From:
95 €
Per person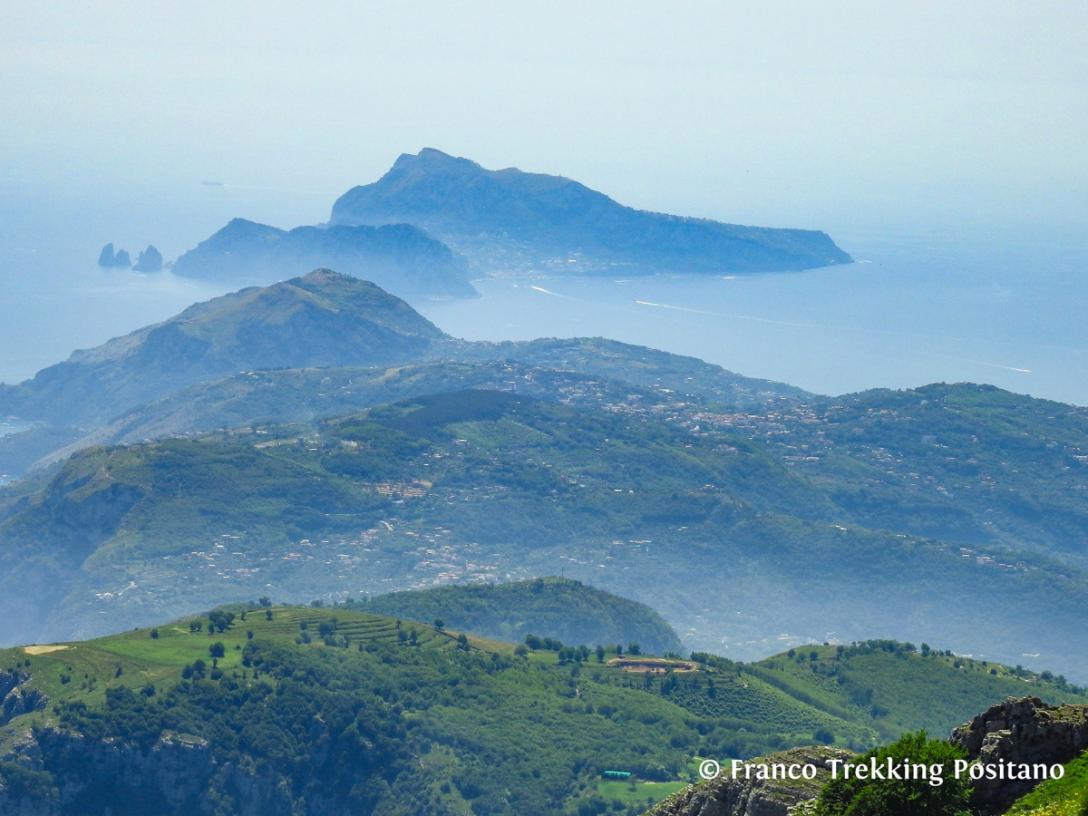 Starting From:
110 €
Per person